Contextual Review 2019-20
                                  CONTEXTUAL REVIEW 2019-20
Foundation Diploma in Art and Design
Unit 3: Developing Specialist Practice
             

 

 

 

Hellen Bullock

'Power"

Greg Sand

'Remnants'

 

Tim Walker

'Soldiers of Tomorrow'

 
Student Name: Liberty Blackley        
750 Word Review:
Overall, I found Part 1 very engaging as I experimented with processes and learnt new skills. I have become more confident and experimental in drawing, through the illustration one day project where I was experimental with my mark making. Over this part of the course I now know I am drawn to more of the making, particularly on the body.
 I am most interested in the Textiles specialism as I like the process and engaged most with the 'Your Data' Project. I enjoy the process and experimentation this includes; having a concept and exploring this in many different ways. I enjoy the experimental stage the most, as I like developing and adapting to make the idea more interesting and engaging as well as using a combination of materials. In this project I feel like my work flowed more, hence why I chose to extend this project. I also enjoyed the 'Explore It' project, where we were asked to explore how products can be elevated as it was also too very experimental as although you may have an idea in your head of how something is going to look/work, it might become completely different when it comes to the making of it and I think this is similar to textiles. However, in comparison to the two projects, although I enjoyed working in a team and to limited times when making our elevated products, I didn't feel as engaged as there was no story behind it and I feel like in textiles although what you see may not be completely obvious, it is the concept/idea behind it that can be very useful in explaining the way it looks.
 I was influenced by the Tim Walker exhibition at the V&A museum, as it features a collection of his work influenced by his personal experience of the museum itself including the costumes, jewels and the many archives that are stored there. This was really an inspiration for my extended project as I began to think about the collections personal to me that maybe I've never even seen physical objects of or related anything to and thinking of new ways I could explore and use them to experiment with in abstract ways. Tim Walker has an 'acute and emotional vision' which is inspiring as his work always has a narrative to it which is engaging. There was one particular series of photographs which reminded me of the 'Your Data' project, possibly because of the materials we used during the project. The knitwear by Josephine Cowell interested me as there was a sense of connectedness like so in the one-day project, she used layers and textures within her knitwear and this was exposed in the photographs produced by Tim Walker. Josephine herself explained in a video, 'Working with Tim Walker: Stylists' how unexpected your final outcome can be. I can really relate this to the overall view of the course as I have learnt not to be narrow minded and to think outside of the box in terms of ideas generating; what I think an idea might be in the beginning will most likely be different by the end of it and it is clear that this is how the industry of fashion styling works also. I was also inspired by Hellen Bullocks work introduced to me on the 'Your Interpretation' workshop. I was inspired by her work as drawing was always a process I shied away from as I always imagined drawings to be perfect however Hellen's work has taught me that drawing can simply be mark makings, using your unique style and can also be very abstract. I was drawn to her work because of the bright and energetic colours used.
Using inspiration from the artists above, I decided to focus my extended project on my heritage. As being from England, Scotland and Jamaica I feel like I had many interesting ways of weaving and/or differentiating these backgrounds with one another. Focusing primarily on my grandparents, I began by researching into collections of family photographs over the last 90 years and collecting objects and images I found particularly interesting. I liked the self-managed nature of this project as I found myself constantly jumping between different ideas and ways of exploring my theme, however I did feel challenged in the limited amount of time given as I would have loved to have researched further into the history of my heritage and expressed this through textiles in different ways. I was influenced by the artist Greg Sand, who weaves photographs that obtain a memory of different stages in one's life. This was a central aspect of my project as I focused on collaging images as I felt these were the main subject of my project as they obtained so much information in each photograph. This project has confirmed by belief that I am best suited to textiles as I was able to experiment using the techniques I have learnt over the course of part 1.
Bibliography
Tim Walker Exhibition
'Wonderful Things'
Victoria and Albert Museum
Working with Tim Walker: Stylists
Video
17/10/19
Today I started the day feeling quite lost with my project to begin with, I went over my notes and decided to explore shape. I used a deconstructed image of my grandparents wedding photograph and from the negative space and using a view finder I made a shape. This shape is therefore unique and only relevant to me. Using this shape and line I projected this onto a space and the body. I am going to develop this idea further by using layering and repetition.
 Although this is something I can explore in many different ways; I am worried that I am not going to show as much textiles-based experiments. To development my idea over the next few days I am going to incorporate inspiration from Bianca Saunders. After researching her menswear Auntumn/Winter 2018 Collection titled Personal Politics that focused on black male identities and challenging stereotypes of hyper masculinity. I also like the use of material and garment manipulation she uses, including shirring and creasing.
 After looking at other groups work, I was very inspired by the mark making and use of material. Moving on from this I know that I need to just put all my ideas into my sketchbook whether I think they are successful or not this will be shown through my developments.
Moving away from our one-day projects onto a longer more directed and focused project I like how much freedom we have to explore what we are interested in. I particularly chose the brief that explored my identity as I always think this can be explored in many different ways whether it be through your family members, your style, your everyday objects or where you live.
Group Feedback Task 
15/10/19
Developing on my idea with the 'Your Data' project, I began to use my collected imagery and objects relating to my identity and culture to form collages and drawings. I looked at my grandfather's glasses case and my great grandmothers coin purse (both of which are a leather material) so I thought I would possibly explore this material further on, however taking into consideration it can be quite an expensive material to work with for my first project. I also made a sample as a starting point using tartan and a string vest to show the layering/intertwining of Jamaica and Scotland.
 After having a tutorial with Patricia about my work, we decided that this sample was too obvious and I needed to think outside of the box rather than the stereotypes associated with these places. I have decided to look into the objects themselves, and also to explore shape, colour and texture within my imagery and objects.
Don't be obvious
Don't be literal
Think outside the box
Subtract shapes, colours textures
Investigate individual ideas
14/10/2019
EXTENSION PROJECT 
I chose to develop the Textiles 'Your Data' Project as I liked the one day project and was inspired by the idea of turning personal objects which are 3D into a surface print using mark making and other materials. 
What do you already know about the project/pathway?
textiles print
textiles knitwear 
focuses on surface, texture tone, shape and colour.
being experimental is KEY
What do you want to explore/discover?
Fragility
Layering 
Culture
I would like to explore my own identity and particularly focus on my heritage (focusing on my grandparents in particular being from Jamaica and Scotland). Relating to the original brief I would like to look at surface print and experiment with the layering of specific objects/prints associated with my heritage. I am going to research what objects my family associate with themselves and their own culture/identity; research into non gender specific clothing and also the process of knitting and weaving as I am interested in this process visually. 
What  is your aim of the project?
To explore a tactile textile collection, possibly explore texture within print and/or knitwear.
AREAS TO RESEARCH AS A STARTING POINT:
Bianca Saunders - exploration of surrounding identities, alongside influences from her heritage and what that mean in London today
Gender neutral colours vs Stereotypical colours for boys and girls
Weaving/Knitting process
Yinka Ilori 
Matty Bovan - Knitwear Fashion 
Gather information/questionnaire from family members and depict words/objects that they associate with their culture. 
Extension Week Timetable 
01/10/2019
The Body as an Object
4D Project
Is there a specific point at which action becomes art?
In general movement can be art, for example film, motion shot. There is not a specific point in which it is classes as art. Any type of movement can be art. 
How did you find the use of your smartphone as a medium? Consider the local and wider implications of the use of such a mediated device. 
I enjoyed using my smartphone for this project as it framed the image we as a group were creating. It worked as a view finder and documented out movements easily. 
I enjoyed this project to a certain degree, I enjoyed the digital aspect of editing and cropping videos to fit together however I don't think I would like to explore the area of 4D in this area any further. I like more of the making and working on the body more. 
BODY AS A PIECE OF FURNITURE
30/09/2019
BUILD IT:
Architecture and Spatial Design Project
What was your response to the project breif?
I enjoyed the construction side of the project in the beginning, we started off by making the 3D shapes out of bamboo and connected them together. 
What is your understanding of the relationship between shape and structure?
My understanding is that the shape is the way it looks in a space and the structure it what forms the shape. Its the construction of the shape and the arrangements of its shape. 
Which shape is the strongest?

I would say that the strongest shape would be the cube, mainly because its equal on all sides and can stand up on its own whilst balancing. 
 How was it working in a team?
I enjoyed working in a team and I think its important to collaborate with completely different ideas and contribute to an idea. It overall can benefit the overall outcome of the project.
How did the decision making process evolve in your group?
We first decided together the first 2 shapes we would make initially, we did this by not picking the easiest but the most visually interesting. When it came to deciding what our structure could be and what setting it would be in we all put forward 1/2 ideas each and selected which we thought would be the most interesting visually and also to explain to the rest of the class.
What was successful about your structure?
we had many materials involved including bamboo sticks, tape, paper and string. 
FINAL OUTCOME
24/09/2019
YOUR DATA/YOUR POSSESSIONS 
Did you face any challenges working in 3D? why? 
I enjoyed working in 3D today, joining everyones items today was initially quite difficult because we wanted it to work in an interesting way and had many objects of all different shapes and sizes however by the end of it it looked good and worked well because of the way we used out items to create shapes against the wall. I thought I would like the 3D aspect of this project more than the drawing and mark making however I surprised myself as I liked the drawing more. I used the experimental drawing techniques from last weeks fashion illustration day project, and I like the way my drawings and mark making came out. I feel positive about this as drawing was always a medium that I didn't experiment with and its very important.
Identify 1 person from todays bibliography and explain how their work relates to todays project.
Chiharu Shiota
The Key in the Hand, 2015
'The key in hand' by Japanese artist Chiharu consists of more than 50,000 keys hanging from a cloud of tightly interwoven string and yarn. The keys are collected from people across the globe and the installation seeks to explore memory. People become part of the installation as the keys hang above their heads, in order to see the installation you have to walk around, look up etc. There are also different perspectives also. Not only does the idea of connecting objects together with yarn and string link to todays project. Chiharu's work also relates to the idea of memory; we all bought objects in that related to us in some way and many of these were objects to remind us of a specific time for example. We too created installations which could be interpreted differently from different angles.
Using a view finder to create a more focused/abstract drawing ready to project a print.
Collaborative 3D work, connecting out personal objects together with yarn.
Final outcome.
23/09/2019
LOST LETTERS
ILLUSTRATION/PRINT/ANIMATION
Were you able to adapt your idea and visual language to the screen print process effectively?
I was given the number 4, I looked at it from different angles and thought about how I could use the shapes rather than the number itself and turned it into a arm and telescope. I was happy with how it turned out after screen printing it however it could have had more of an interesting concept behind it.
How did the restrictions shape your image?
The restrictions of only being able to use the shape how it was on the page was hard because you couldn't change the angle of it. We were also restricted to a limited colour palette however I think it was useful and effective because they were solid block colours which really make your idea stand out.
What we're the biggest challenges you faced during the workshop?
The biggest challenge during this workshop was initially figuring out how you could manipulate a letter or shape into a print and something much more interesting than it looks in a very limited amount of time.
17/09/2019
3DDA
We were given the task to go to the supermarket and look at how items are packaged.
How did you find working with so many constraints (limited time, material and given objects)?
At first I found it difficult thinking of a new idea and combining all the materias together however I found it really fun coming up with as many ideas in a limited amount of time as I think when you think about an idea for too long it doesn't have any simplicity to it whreas the quick ideas were clearly represented and clear. This technique is something I will definitely use when brainstorming ideas.
Did the constraints make is easier/harder to come up with ideas? Why?
I think they made it easier as although we had limited materials and time, it was easier to come up with ideas because there were less possibilities to think about why it wouldn't necessarily work. Although the challenge in this was that I had never worked with fruit before.
Was the Product Design and Ceramics pathway what you expected? Why?
No I realised after the presentation this is more about making products easier for the people using them, coming up with more initiative ideas that possibly work better than the existing products although they might have a similar purpose. Initially I thought 3DDA was more about the construction of a product and how it pieces together in a workshop.
Make a 'to-do' list to help you finish documenting "Use It' project.
Select the most successful images taken from the supermarket/makings and upload to workflow.
Research in possibly career pathways within this sector.
16/09/19
What have you learnt?
I'm not a very confident drawer, but I've learnt that there are many more experimental ways of drawing and mark making including collage. I've learnt that using a combination of mediums/pens can really make a big difference to a drawing.
What do you like about your work so far?
Normally I dislike drawing because it's not my strong point and it often doesn't look 'neat' however the techniques taught today have taught me to be more free and expressive in my drawing and it's okay if it is not perfect. I enjoyed the continued line drawings and also using block colours.
What has potential?
I was the model for the collage drawings so I will do this later. But I enjoy collage and am more confident at this so I would like to experiment with this more and include mark makings as well. However out of the drawings I did do, I feel like the continuous like drawings are the most successful as they look the most interesting.
What is the purpose of peer to peer critique and feedback?
Hear other people's perspectives and opinions, I noticed that what you might not think is good, someone else could interpret it in another way. It's good to hear what's good about your work and get constructive criticism on how to improve it.
What was successful about the 3D set up and why?
The positioning of the model was really good because we distorted the perspective and angled our model on the wall which made the photos look really abstract.
Does switching between 2D and 3D word aid your creative process?
I think it helps me understand the way the body works and understand scale and structure. It's good to be able to see something 3D on a much larger scale and then having to draw it 2D on a smaller paper.
This was our final task of the day, turning something 3D into drawing. We then used the experimental drawing skills practiced throughout the day.
10/09/2019
DO. UNDO. REDO.
FASHION COMMUNICATION DAY PROJECT
How did you approach working in a team?
I enjoy working in a team expeically within a creative environment because everyone has different skills and ideas and collaborate to make something possibly better than you could have alone.
What have you learnt about styling?
 I have learnt to experiment with the stereotypical way of wearing clothes, and wearing them in other interesting ways. we explored patterned, block coloured, fitted, oversized, white and black clothing.
How did you use photography to transform your ideas?
We tried to tell a story with each look, we made videos and captured the looks at all different angles. we photographed models sitting, standing and also laying on the floor where we photographed the image from above. 
09/09/2019
JFFA DAY PROJECT
Did you enjoy working on the body?
I enjoyed working on the body and thinking practically about how a piece of jewellery has to be functional to the body and think about how it is attached without holding it and how it moulds to the shape of particular body parts.
What inspired you?
My piece I made was inspired by anxiety and crowds and conveyed the theme of protection.
What went well?
I worked well under timed conditions and made my message clear. it was presented neatly which represents my style and it fitted on the body how I envisioned.
What could have gone better?
Whilst initially designing my jewellery piece I didn't consider a more unique style or how it could attach to the body in a more interesting way that could explain my idea better in a more visual and direct way.
The process of the making.
FINAL OUTCOME
05/09/2019
What makes a good pitch? why?
- make sure you really understand what you're pitching inside and out to eliminate not being able to answer customer questions
- have something physical to show to the customer, its engaging for the audience 
- confidence, why should someone else be confident in your product if you're not
- research, current trends, target market
How did your own pitch go? What went well? What could have gone better?
It went well as I knew my idea and explained it using my 3 words. I had my 3d product to show and it helped explain what I was talking about as the audience had something to relate to my words. in order for my pitch to go better I could have been more confident and enthusiastic about what I was pitching. I could possibly had some interesting contextual research prepared to relate to my 3d product.
What work from another student did you see during the exhibition that you thought was good?
I found the fashion and textiles specialist exhibition of work really nice and the use of material and colour was very good. also their drawing and mark making was very nice.
03/09/2019
What challenges did you face working in "timed" exercises with limited materials?
I enjoyed working in timed conditions because normally there is never a point in which I have to stop making/drawing, I found it interesting using different mark making techniques. Especially drawing my idea with my left hand, I surprisingly liked how it didn't look neat/precise.
Did you prefer working in 2D drawings or 3D models and why?
I prefer working in 3D models especially with this project, I think my idea was presented better and was easier to understand in 3D rather than drawing. However I am not a very confident drawer so although I may prefer to work in 2D because I find it easier. I understand I need to draw more to become better and more confident in it.
What artists/designers/makers/photographers/film makers will you look at now - having developed your idea further today?
I would possibly explore some photographers that explore London as a city like Alan Schaller who takes very candid black and white street photography around London. 
Group drawing exercise using out 3 words. 
FOLD, CONCRETE AND ANARCHISM 
This is a quick model made in todays workshop of my idea of a pop up book, the buildings symbolise not only the concrete itself but are meant to symbolise the 'concrete buildings of London that will always be in history. The 'fold' motion comes from the book and also the very structured process of making the 3D boxes.
02/09/2019
What did you learn today?
First day of CSM, and I've learnt that the course itself is going to be very fast pace, busy and I am going to be constatnly coming out of my comfort zone and experimenting with new materials, processes and ideas. In the first brief 'Ideas Factory' i learnt how to express Anarchy and use my imagination in collaboration to come up with an idea totally crazy!
Where and how can you do primary and secondary research?
Primary research is self generated and can be gathered from your surroundings, interviews with people and general discussions. it is anything you gather yourself from photographs to a personal journal.
(ISM: Anarchism; Process: Fold; Material: Concrete)
However secondary research is research that has been collected from another source ie social media, the internet, films, magazines, books, gallery exhibitions etc. 
Relating to the Ideas Factory project we started today, I would take some primary photographs of the architecture around London that have political relevance including Tower of London, House of Commons and the British embassy. For secondary research I might look into children's pop up books, origami and possibly the psychology of anarchism.
What is a first step to set up workflow?
Create a collection 'Part 1' and add pages into this collection titled;
1. Contextual Practice
2. Research
3. Digital Outcomes
02/10/2019
CONTEXTUAL PRACTICE: WEEK 5
RESEARCH TASK
LANGUAGE AND INTERACTION 
Architecture:
Buckminster Fuller's Geodesic Dome
Fuller collaborated with architect Shoji Sadao on a geodesic dome that served as the U.S. Pavilion at the 1967 World Fair in Montreal.

Created as the U.S. Pavilion at the 1967 World Fair in Montreal and now a science museum called the Montreal Biosphère.

He imagined they would be useful for their light weight and easy assembly.

Fuller was also interested in the concept of prefab housing, devising but never producing the Dymaxion House, which was meant to arrive in a few pieces that could be easily assembled.
ARTICLE FROM THE GUARDIAN
"From the archive, 4 July 1983: Interview with American design guru Buckminster Fuller
Fuller was in London shortly before his death. During his visit he talked to Richard Boston about his passion for design and architecture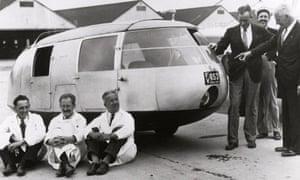 Lead designers - including Buckminster Fuller (with glasses) - with a nearly completed Dymaxion No 1 in 1933. Photograph: The Buckminster Fuller Archives
Buckminster Fuller's many inventions include the word Dymaxion. This means (more or less) more for less. A modern computer, for example, is not only much smaller than the computer of 30 years ago; it is also cheaper and performs better. The dome of St Peter's weighs 30,000 tons. Buckminster Fuller's first geodesic dome was the same size and weighed 30 tons. A major earthquake would bring St Peter's down, but Bucky's dome would stand.
Another example is Buckminster Fuller himself. As the years go by, and for him 87 years have now gone, he seems to have got smaller and smaller and done more and more. At that rate, by the end of the century, he would have been travelling and talking at the speed of light, and he would have been so miniaturised that you would have been able to put him in your pocket, or wear him on your wrist like a watch."
Linking Fuller's work to the work we did in the 'Build it' one day project, it is easy to understand Fullers main idea and focus on making a structure strong. And also to be able to make it stand on its own without falling. 
02/10/2019
CONTEXTUAL PRACTICE 
WEEK 5 - LANGUAGE AND INTERACTION
Spikes on Building surfaces – Hostile Architecture
Used so that homeless people cannot have shelter sleep
In the design aspect it really says 'You're not welcome here.'
Quote 3:
 "You could say that bad typography brought us the Afghanistan War, the Iraq War, the housing crisis''
Sagmeister, Stefan, 2018, A man whose work is to design happiness, in Art and Architecture: The Globe and Mail, Designer
bad typography causes bad communication
from a Canadian newspaper, housing crisis in Canada 'Real estate bubble'
Really generalised 
Design has increased low happiness 
Miscommunication 
Opinion - I don't think its the cause. Indirect cause
Similar to Brexit: Poster on a bus saying that the NHS will get loads of money if we all support it, however this isnt true. 
Almost like false advertising because of the increased pressure. 
IMAGE OF WIMBLEDON CENTRE 
Familiar to me because I went to school in this area for 7 years and passed through on my way to school and home.
Wimbledon
Busy
Different at different times of the year
Noisy
Uneven 
Familiar 
Structured
Concrete
Open/public area
sounds of trains 
This area is the centre of Wimbledon, it is different at different times of the year. For example, when Wimbledon tennis is on it is very busy with all of the shop windows decorated with the tennis theme and London buses taking people who have travelled to see it. Or during school seasons its very busy with school children typically wearing blue or purple uniforms. it is very noisy with people travelling to and from work and home. The air is not very fresh as almost 10 different buses pass through the centre of Wimbledon every 5-10 minutes daily. The noises around could be people chatting, sound of engines and also trains and trams as they pull into the station. The roads leading down to various other restaurants and local cinema is uneven and on a slope. Centre Court Shopping Centre has a curved like structure, you can see it from all angles. It is a very familiar place where the only change is different shops that open and shut down at different times of the year. If you look closely to the concrete on the floor you can see the squashed chewing gum indented into the pavements, this highlights that it is not a particularly clean space as people are constantly passing through. 
Adding an action By Florence Blunt
An action that could carry out a great amount of change to the experience of being there could be closing off all of the surrounding roads and transforming them into astro turfed tennis courts - inviting and unitising the public together by challenging them to play tennis on the streets of Wimbledon.The traffic will be halted and the disruption would be manic, commuters in outrage and dismay at such a decision from the council. 
Response:
The space I bought with me was changed by closing off all of the surrounding roads. This would impact this area as this would mean no traffic, causing clear air and no pollution. It would bring the community together as they would play tennis and use the transformed space together. The atmosphere may be less manic in a sense that the area may have less cars etc. But more manic in a sense that people would still be passing through Wimbledon in frustration that modes of transport for example have been taken away. 
25/09/2019
CONTEXTUAL PRACTICE RESEARCH TASK
SURFACE AND MEANING
ILLUSTRATION 
PINNING HER DOWN - Noma Bar
noma bar is a graphic designer, illustrator and artist based in London.
Bars work has been descried as "deceptively simple".
Flat colours
Minimal detail
Negative space 
His work often has a double meaning although its not always obvious
'maximum communication with minimal elements' 
25/09/2019
Surface and Meaning
Contextual Practice
 What does image do?
Visual language
Inspiration/research
Constantly surrounded and consumed by images everywhere
We relate to the images shown
Images can be manipulated for advertisements
Making the digital become real, trying to look like a digital filter
Can't avoid them.
 LANCOME CRÈME ADVERTISEMENT
enriching
gold - a colour with value
detailed rose
luxury
smooth shapes
central images
Lancome brand - targeted at older women
rose - pink not red
no model
expensive
growth
This advertisement is for a crème enriched with 'grand rose extracts'. I think the use of the rose is symbolic to the idea that in all the flowers roses are seen to be almost elite, more expensive. However, the image used is not your stereotypical red rose, it is a pink rose which is glowing on the inside. The pink rose symbolises femininity, elegance, refinement, sweetness and happiness. Therefore, I think this is a very significant way of conveying the message they are trying to give out; rather than using a red rose which means romance and love. The colours used are golds, and pinks. The use of the colour gold is a precious colour which symbolises wealth, prosperity and glamour. The images are placed across two magazine pages and in the centre of the pages which stand out also because they are both inside a box with a white background.
The text is scattered around the images quite randomly. The text beside the rose is "Out of thousands, you are the one." I think this is quite key as the image of the rose stands out to me as it's a bed of roses and only one very zoomed in, close up and detailed image of the pink rose. Signifying that just like the rose stands out, if you buy this product and use this cream then you two will be 'one of a kind'. The image of the crème itself in its packaging is quite a smooth image which is reflected, this could also symbolise that this is how your skin would look/feel if you were to use this crème. The product itself is forLancôme who's target market is aimed at older women, and I think everything that they have done with this advertisement including composition, colour and the text all links to who this product is for as older women will be looking for a product that will essentially make them look younger in a natural way without the use of cosmetic surgery etc.
18/09/2019
CONTEXTUAL PRACTICE RESEARCH TASK
STRUCTURE AND FORM
Artist: Helen Bullock
Helen Bullock - SHOWstudio 'Power'
bold
bright
energetic
textured
I was particularly drawn to this illustration by Hellen Bullock mainly because of the bright and energetic colours. I like how she has used block colours but not on the entire piece. She has used minimalistic mark making techniques like the dots in multi colours. This reminds me of the techniques we explored in our illustration workshop, Hellens work has inspired me as I always thought that illustrations had to be as perfect as a picture however this has shown me the style and uniqueness of her work. She also uses minimal lines for the online of her illustrations and this is also very effective. All artwork is created by hand, maintaining an air of freedom and spontaneity to Bullocks designs. 
DAZED Interview with Hellen Bullock 
By Sue-Wen Quek
 In this article for Dazed, Sue-Wen Quek describes Helens work as a 'fresh breath of life.' and goes on to explain how the relationship between the materials Hellen uses are 'vivacious, spontaneous and real'. Hellen explains her work as high energy, she enjoys being decorative and bold but also likes the aesthetic of being simple and basic. Hellen also expresses her love for doing her illustrations all by hand, she doesn't hate digital illustrations however she likes the idea of it looking unique and desirable to the eye. Sue-Wen Quek asks 'Do you consider how your textiles can be applied before starting the process?'' Hellen views her page as a canvas first, chooses her colour palette and then adds the draping on the figure later, where it subsequently changes and transforms into a garment. Her unique style stands out as she focuses on the shapes and colours of the garments and then adds the models strongest features to the illustrations. 
REFLECTION OF THIS SUBJECT SPECIALISM
Reflecting on this subject area of illustration I have really enjoyed it. I was very surprised and enjoyed this day. Mainly because I stepped out of my comfort zone and experimented with drawing. The experimental techniques used were very free and allowed me experiment with shape and scale more. Although I wouldn't necessarily like to do illustration as a career, I think its a vital part of any creative subject area and especially fashion/textiles which I am most interested in.
18/09/2019
WEEK 3 - 
Contextual Studies
Structure and Form
Quote:
'The logic of sculpture, it would seem, is inseparabe from the logic of monument'
the sculpture is part of the wider world, small things make up a bigger idea/way of life.
how the past effects the present, politics, war, history.
Architecture and physical form, may have the aesthetic of a sculpture.
questioning if they are inseparable: meaning behind monuments and sculpture?
monuments may serve different purposes, older? more traditional values.
Individual Writing
Object: Bic Pen
shiny
smooth
circular
colourful
structured
long
thin
springy
This is a smooth object that is long thin and can fit into a human hand. It is colourful at one end and a silver metallic shiny colour at the end. Both ends are smooth to touch. it has 4 different ways in which you can use it. It has a cylinder shape however it doesn't roll because it has a hard clip at one end that allows you to attach it to something. Its purpose is to leave a mark on a page or anything. The 4 different ways in which you can use it are springy and can go up and down. This object has this shape to work with how the human body works and is functional. The shape is long, smooth and therefore comfortable to fit into your hand. If the object was not long or smooth it would fall out of your hand and would not be comfortable to hold.
18/09/2019
Contextual Practice Reflection
Which introduced structures or forms from the presentation did you find interesting and why?
I found the video of Martha Rosler, Semiotics of the Kitchen, 1975, very interesting as it shows how powerful a message can be without words. Her actions of harsh and aggressive motions in the short clip were very clear in the message she was trying to portray. This being the patriarchy between women and men, and the idea of women having to be housewives especially at the time of the video.
Which structures are you most aware of in your surroundings? How and where do you notice them?
education 
family structures
language
religion
media
law
politics  
You're constantly surrounded by social structures, sometimes without even realising. However in order for society to function there has to be structure.
How do you find yourself naturally drawn to respond to these structures? In which subject area could you best explore that? 
Whilst responding to these structures you are automatically fitting in in society and going with the social norms that are expected, they link together. For example, as a child, by law you have to go to school therefore you are in a social structure of education because of the structure of laws. You could explore this possibly though film/animation. 
11/09/2019
Week 2 - Body and Function
Today we looked at key Historical and contemporary perspectives on the body, its function, decoration, control, commodification and expression of identity
1926 – women start to design, dress that doesn't show much of your shape.
1940 – second world war. Clothes ins0pired by the utility/uniform look.
1947 – Christian Dior, dresses more feminine, stereotype of barbie woman.
1960- women start to have short hair and mini skirt. Use of the word 'teenager'.
Individual Writing
Key Words:
Anxiety
Metal
Silver/Gold
Solid
Strong
Protection
Neutral 
This was made during the 'Wear it' project on Jewellery, Footwear and Fashion Accessories. This idea was based around anxiety and corrupting the way someone can see you. Its designed to be worn in crowds of spaces where there are a lot of people around as personally I don't like crowds of people. I initially made it out of paper however it is designed to be made out of a stronger material so it mirrors the idea of protection more clearly. The holes represent the crowds but still allow the person wearing it to see. It almost works as a mask however I didn't want to make the stereotypical design of a mask where it is secured around the head. So, I created a neckpiece and a long strip that balances over the head and I think this works well as its going over the mind which links to the idea of anxiety.
Text
CONTEXTUAL PRACTICE 
IDEAS FACTORY - WEEK 1
RESEARCH TASK - FUTURISM
Maison Margiela 
Autumn/Winter 2018 Collection 
I have decided to look at this collection in particular as I think it definitely influences a debate about our future. The materials interest me as theyre very modern with the use of technology being worn; the smartphone being attached to the ankle. The use of materials are very futuristic including holographic fabrics. This work interests me in particular because of the way in which the pieces are worn. They're not being worn in a functional or stereotypic way. The colours also reflect the idea of the future including deep blues and pastel scuba. The collection is inspired by the two oppositional ideas of the 'timeless spartan wanderer' and the 'connected follower of the technological age'. This is interesting as the creative director John Galliano notices that technology is somehow taking over and being incorporated into almost everything we do or wear.
Article from Vogue January 2019 'The Future Issue'
Written by Anders Christian Madsen 
This article was taken from the Vogue Jan 2019 Issue. John Gallino the creative director of Maison Margiela, expresses how his young, International interns are teaching him as much as they learn. They bring something he can't, as he explains the young 'Z' generation are a part of the 'digital community' which is an important aspect of 21st century today. I think this is a really interesting article as he expresses how when he was a student he aspired and hoped for so much. and he enjoys giving the opportunities he had to the future generations. He realises the importance if collaborating ideas from his future and therefore the younger generation as he recognises that we can contribute to his ideas and essentially work together to improve them. 
04/09/2019
CONTEXTUAL PRACTICE
IDEAS FACTORY WEEK 1
How would a world without 'sight' influence your area of interest?
Fashion - my current area of interest would be fashion nd design. Without sight, you would communicate with fashion through the texture of it. right now the smell of a fabric is not thought about however other senses would be more powerful and this could be something that would possibly be considered as you wouldn't be able to judge fashion by the way it looks which is the main thing that people do now. however I saw on a programme called Dinner Dates there is technology for blind people that they use to select their clothes. it has a sensor which detects the colour of the garment and voices it to them.
What was one thing from the presentation/talk/discussion that you are interested in? why?
I'm most interested in the work of Mary Quant and the mini dress. I went to the exhibition at the V and A last month. I'm interested in the time of the 60's in relation to fashion especially because this was a time where gender roles were challenged and Quants mini dress was an example of womens liberation and freedom at this time. 
How or where could you expand on the research/find out more about it?
In relation to Mary Quant, you could research more into the 60's, what was the cause of women having more freedom.